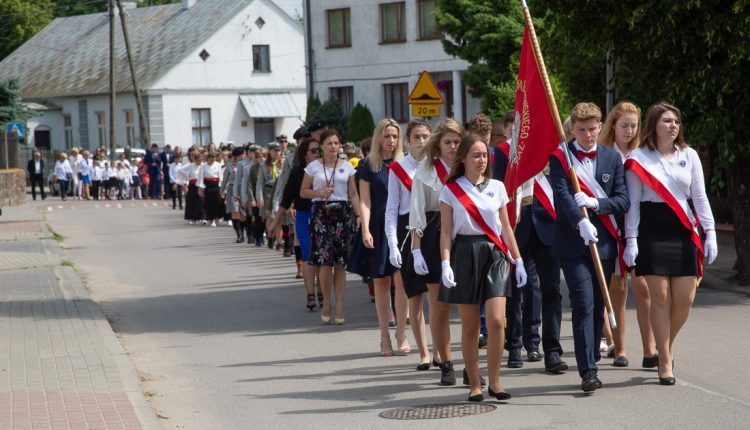 Warning
: strncmp() expects parameter 1 to be string, array given in
/makowonlinenew/wp-content/plugins/masterslider/includes/lib/aq-resizer.php
on line
89
Warning
: strpos() expects parameter 1 to be string, array given in
/makowonlinenew/wp-content/plugins/masterslider/includes/lib/aq-resizer.php
on line
101
Warning
: strpos() expects parameter 1 to be string, array given in
/makowonlinenew/wp-content/plugins/masterslider/includes/msp-functions.php
on line
371
Warning
: strncmp() expects parameter 1 to be string, array given in
/makowonlinenew/wp-content/plugins/masterslider/includes/lib/aq-resizer.php
on line
89
Warning
: strpos() expects parameter 1 to be string, array given in
/makowonlinenew/wp-content/plugins/masterslider/includes/lib/aq-resizer.php
on line
101
Warning
: strpos() expects parameter 1 to be string, array given in
/makowonlinenew/wp-content/plugins/masterslider/includes/msp-functions.php
on line
371
Warning
: strncmp() expects parameter 1 to be string, array given in
/makowonlinenew/wp-content/plugins/masterslider/includes/lib/aq-resizer.php
on line
89
Warning
: strpos() expects parameter 1 to be string, array given in
/makowonlinenew/wp-content/plugins/masterslider/includes/lib/aq-resizer.php
on line
101
Warning
: strpos() expects parameter 1 to be string, array given in
/makowonlinenew/wp-content/plugins/masterslider/includes/msp-functions.php
on line
371
Warning
: strncmp() expects parameter 1 to be string, array given in
/makowonlinenew/wp-content/plugins/masterslider/includes/lib/aq-resizer.php
on line
89
Warning
: strpos() expects parameter 1 to be string, array given in
/makowonlinenew/wp-content/plugins/masterslider/includes/lib/aq-resizer.php
on line
101
Warning
: strpos() expects parameter 1 to be string, array given in
/makowonlinenew/wp-content/plugins/masterslider/includes/msp-functions.php
on line
371
Warning
: strncmp() expects parameter 1 to be string, array given in
/makowonlinenew/wp-content/plugins/masterslider/includes/lib/aq-resizer.php
on line
89
Warning
: strpos() expects parameter 1 to be string, array given in
/makowonlinenew/wp-content/plugins/masterslider/includes/lib/aq-resizer.php
on line
101
Warning
: strpos() expects parameter 1 to be string, array given in
/makowonlinenew/wp-content/plugins/masterslider/includes/msp-functions.php
on line
371
Warning
: strncmp() expects parameter 1 to be string, array given in
/makowonlinenew/wp-content/plugins/masterslider/includes/lib/aq-resizer.php
on line
89
Warning
: strpos() expects parameter 1 to be string, array given in
/makowonlinenew/wp-content/plugins/masterslider/includes/lib/aq-resizer.php
on line
101
Warning
: strpos() expects parameter 1 to be string, array given in
/makowonlinenew/wp-content/plugins/masterslider/includes/msp-functions.php
on line
371
Warning
: strncmp() expects parameter 1 to be string, array given in
/makowonlinenew/wp-content/plugins/masterslider/includes/lib/aq-resizer.php
on line
89
Warning
: strpos() expects parameter 1 to be string, array given in
/makowonlinenew/wp-content/plugins/masterslider/includes/lib/aq-resizer.php
on line
101
Warning
: strpos() expects parameter 1 to be string, array given in
/makowonlinenew/wp-content/plugins/masterslider/includes/msp-functions.php
on line
371
Warning
: strncmp() expects parameter 1 to be string, array given in
/makowonlinenew/wp-content/plugins/masterslider/includes/lib/aq-resizer.php
on line
89
Warning
: strpos() expects parameter 1 to be string, array given in
/makowonlinenew/wp-content/plugins/masterslider/includes/lib/aq-resizer.php
on line
101
Warning
: strpos() expects parameter 1 to be string, array given in
/makowonlinenew/wp-content/plugins/masterslider/includes/msp-functions.php
on line
371
Warning
: strncmp() expects parameter 1 to be string, array given in
/makowonlinenew/wp-content/plugins/masterslider/includes/lib/aq-resizer.php
on line
89
Warning
: strpos() expects parameter 1 to be string, array given in
/makowonlinenew/wp-content/plugins/masterslider/includes/lib/aq-resizer.php
on line
101
Warning
: strpos() expects parameter 1 to be string, array given in
/makowonlinenew/wp-content/plugins/masterslider/includes/msp-functions.php
on line
371
Warning
: strncmp() expects parameter 1 to be string, array given in
/makowonlinenew/wp-content/plugins/masterslider/includes/lib/aq-resizer.php
on line
89
Warning
: strpos() expects parameter 1 to be string, array given in
/makowonlinenew/wp-content/plugins/masterslider/includes/lib/aq-resizer.php
on line
101
Warning
: strpos() expects parameter 1 to be string, array given in
/makowonlinenew/wp-content/plugins/masterslider/includes/msp-functions.php
on line
371
Warning
: strncmp() expects parameter 1 to be string, array given in
/makowonlinenew/wp-content/plugins/masterslider/includes/lib/aq-resizer.php
on line
89
Warning
: strpos() expects parameter 1 to be string, array given in
/makowonlinenew/wp-content/plugins/masterslider/includes/lib/aq-resizer.php
on line
101
Warning
: strpos() expects parameter 1 to be string, array given in
/makowonlinenew/wp-content/plugins/masterslider/includes/msp-functions.php
on line
371
Warning
: strncmp() expects parameter 1 to be string, array given in
/makowonlinenew/wp-content/plugins/masterslider/includes/lib/aq-resizer.php
on line
89
Warning
: strpos() expects parameter 1 to be string, array given in
/makowonlinenew/wp-content/plugins/masterslider/includes/lib/aq-resizer.php
on line
101
Warning
: strpos() expects parameter 1 to be string, array given in
/makowonlinenew/wp-content/plugins/masterslider/includes/msp-functions.php
on line
371
Warning
: strncmp() expects parameter 1 to be string, array given in
/makowonlinenew/wp-content/plugins/masterslider/includes/lib/aq-resizer.php
on line
89
Warning
: strpos() expects parameter 1 to be string, array given in
/makowonlinenew/wp-content/plugins/masterslider/includes/lib/aq-resizer.php
on line
101
Warning
: strpos() expects parameter 1 to be string, array given in
/makowonlinenew/wp-content/plugins/masterslider/includes/msp-functions.php
on line
371
Warning
: strncmp() expects parameter 1 to be string, array given in
/makowonlinenew/wp-content/plugins/masterslider/includes/lib/aq-resizer.php
on line
89
Warning
: strpos() expects parameter 1 to be string, array given in
/makowonlinenew/wp-content/plugins/masterslider/includes/lib/aq-resizer.php
on line
101
Warning
: strpos() expects parameter 1 to be string, array given in
/makowonlinenew/wp-content/plugins/masterslider/includes/msp-functions.php
on line
371
Warning
: strncmp() expects parameter 1 to be string, array given in
/makowonlinenew/wp-content/plugins/masterslider/includes/lib/aq-resizer.php
on line
89
Warning
: strpos() expects parameter 1 to be string, array given in
/makowonlinenew/wp-content/plugins/masterslider/includes/lib/aq-resizer.php
on line
101
Warning
: strpos() expects parameter 1 to be string, array given in
/makowonlinenew/wp-content/plugins/masterslider/includes/msp-functions.php
on line
371
Warning
: strncmp() expects parameter 1 to be string, array given in
/makowonlinenew/wp-content/plugins/masterslider/includes/lib/aq-resizer.php
on line
89
Warning
: strpos() expects parameter 1 to be string, array given in
/makowonlinenew/wp-content/plugins/masterslider/includes/lib/aq-resizer.php
on line
101
Warning
: strpos() expects parameter 1 to be string, array given in
/makowonlinenew/wp-content/plugins/masterslider/includes/msp-functions.php
on line
371
Warning
: strncmp() expects parameter 1 to be string, array given in
/makowonlinenew/wp-content/plugins/masterslider/includes/lib/aq-resizer.php
on line
89
Warning
: strpos() expects parameter 1 to be string, array given in
/makowonlinenew/wp-content/plugins/masterslider/includes/lib/aq-resizer.php
on line
101
Warning
: strpos() expects parameter 1 to be string, array given in
/makowonlinenew/wp-content/plugins/masterslider/includes/msp-functions.php
on line
371
Warning
: strncmp() expects parameter 1 to be string, array given in
/makowonlinenew/wp-content/plugins/masterslider/includes/lib/aq-resizer.php
on line
89
Warning
: strpos() expects parameter 1 to be string, array given in
/makowonlinenew/wp-content/plugins/masterslider/includes/lib/aq-resizer.php
on line
101
Warning
: strpos() expects parameter 1 to be string, array given in
/makowonlinenew/wp-content/plugins/masterslider/includes/msp-functions.php
on line
371
Warning
: strncmp() expects parameter 1 to be string, array given in
/makowonlinenew/wp-content/plugins/masterslider/includes/lib/aq-resizer.php
on line
89
Warning
: strpos() expects parameter 1 to be string, array given in
/makowonlinenew/wp-content/plugins/masterslider/includes/lib/aq-resizer.php
on line
101
Warning
: strpos() expects parameter 1 to be string, array given in
/makowonlinenew/wp-content/plugins/masterslider/includes/msp-functions.php
on line
371
Warning
: strncmp() expects parameter 1 to be string, array given in
/makowonlinenew/wp-content/plugins/masterslider/includes/lib/aq-resizer.php
on line
89
Warning
: strpos() expects parameter 1 to be string, array given in
/makowonlinenew/wp-content/plugins/masterslider/includes/lib/aq-resizer.php
on line
101
Warning
: strpos() expects parameter 1 to be string, array given in
/makowonlinenew/wp-content/plugins/masterslider/includes/msp-functions.php
on line
371
Warning
: strncmp() expects parameter 1 to be string, array given in
/makowonlinenew/wp-content/plugins/masterslider/includes/lib/aq-resizer.php
on line
89
Warning
: strpos() expects parameter 1 to be string, array given in
/makowonlinenew/wp-content/plugins/masterslider/includes/lib/aq-resizer.php
on line
101
Warning
: strpos() expects parameter 1 to be string, array given in
/makowonlinenew/wp-content/plugins/masterslider/includes/msp-functions.php
on line
371
Warning
: strncmp() expects parameter 1 to be string, array given in
/makowonlinenew/wp-content/plugins/masterslider/includes/lib/aq-resizer.php
on line
89
Warning
: strpos() expects parameter 1 to be string, array given in
/makowonlinenew/wp-content/plugins/masterslider/includes/lib/aq-resizer.php
on line
101
Warning
: strpos() expects parameter 1 to be string, array given in
/makowonlinenew/wp-content/plugins/masterslider/includes/msp-functions.php
on line
371
Warning
: strncmp() expects parameter 1 to be string, array given in
/makowonlinenew/wp-content/plugins/masterslider/includes/lib/aq-resizer.php
on line
89
Warning
: strpos() expects parameter 1 to be string, array given in
/makowonlinenew/wp-content/plugins/masterslider/includes/lib/aq-resizer.php
on line
101
Warning
: strpos() expects parameter 1 to be string, array given in
/makowonlinenew/wp-content/plugins/masterslider/includes/msp-functions.php
on line
371
Warning
: strncmp() expects parameter 1 to be string, array given in
/makowonlinenew/wp-content/plugins/masterslider/includes/lib/aq-resizer.php
on line
89
Warning
: strpos() expects parameter 1 to be string, array given in
/makowonlinenew/wp-content/plugins/masterslider/includes/lib/aq-resizer.php
on line
101
Warning
: strpos() expects parameter 1 to be string, array given in
/makowonlinenew/wp-content/plugins/masterslider/includes/msp-functions.php
on line
371
Warning
: strncmp() expects parameter 1 to be string, array given in
/makowonlinenew/wp-content/plugins/masterslider/includes/lib/aq-resizer.php
on line
89
Warning
: strpos() expects parameter 1 to be string, array given in
/makowonlinenew/wp-content/plugins/masterslider/includes/lib/aq-resizer.php
on line
101
Warning
: strpos() expects parameter 1 to be string, array given in
/makowonlinenew/wp-content/plugins/masterslider/includes/msp-functions.php
on line
371
Warning
: strncmp() expects parameter 1 to be string, array given in
/makowonlinenew/wp-content/plugins/masterslider/includes/lib/aq-resizer.php
on line
89
Warning
: strpos() expects parameter 1 to be string, array given in
/makowonlinenew/wp-content/plugins/masterslider/includes/lib/aq-resizer.php
on line
101
Warning
: strpos() expects parameter 1 to be string, array given in
/makowonlinenew/wp-content/plugins/masterslider/includes/msp-functions.php
on line
371
Warning
: strncmp() expects parameter 1 to be string, array given in
/makowonlinenew/wp-content/plugins/masterslider/includes/lib/aq-resizer.php
on line
89
Warning
: strpos() expects parameter 1 to be string, array given in
/makowonlinenew/wp-content/plugins/masterslider/includes/lib/aq-resizer.php
on line
101
Warning
: strpos() expects parameter 1 to be string, array given in
/makowonlinenew/wp-content/plugins/masterslider/includes/msp-functions.php
on line
371
Warning
: strncmp() expects parameter 1 to be string, array given in
/makowonlinenew/wp-content/plugins/masterslider/includes/lib/aq-resizer.php
on line
89
Warning
: strpos() expects parameter 1 to be string, array given in
/makowonlinenew/wp-content/plugins/masterslider/includes/lib/aq-resizer.php
on line
101
Warning
: strpos() expects parameter 1 to be string, array given in
/makowonlinenew/wp-content/plugins/masterslider/includes/msp-functions.php
on line
371
Warning
: strncmp() expects parameter 1 to be string, array given in
/makowonlinenew/wp-content/plugins/masterslider/includes/lib/aq-resizer.php
on line
89
Warning
: strpos() expects parameter 1 to be string, array given in
/makowonlinenew/wp-content/plugins/masterslider/includes/lib/aq-resizer.php
on line
101
Warning
: strpos() expects parameter 1 to be string, array given in
/makowonlinenew/wp-content/plugins/masterslider/includes/msp-functions.php
on line
371
Warning
: strncmp() expects parameter 1 to be string, array given in
/makowonlinenew/wp-content/plugins/masterslider/includes/lib/aq-resizer.php
on line
89
Warning
: strpos() expects parameter 1 to be string, array given in
/makowonlinenew/wp-content/plugins/masterslider/includes/lib/aq-resizer.php
on line
101
Warning
: strpos() expects parameter 1 to be string, array given in
/makowonlinenew/wp-content/plugins/masterslider/includes/msp-functions.php
on line
371
Warning
: strncmp() expects parameter 1 to be string, array given in
/makowonlinenew/wp-content/plugins/masterslider/includes/lib/aq-resizer.php
on line
89
Warning
: strpos() expects parameter 1 to be string, array given in
/makowonlinenew/wp-content/plugins/masterslider/includes/lib/aq-resizer.php
on line
101
Warning
: strpos() expects parameter 1 to be string, array given in
/makowonlinenew/wp-content/plugins/masterslider/includes/msp-functions.php
on line
371
Warning
: strncmp() expects parameter 1 to be string, array given in
/makowonlinenew/wp-content/plugins/masterslider/includes/lib/aq-resizer.php
on line
89
Warning
: strpos() expects parameter 1 to be string, array given in
/makowonlinenew/wp-content/plugins/masterslider/includes/lib/aq-resizer.php
on line
101
Warning
: strpos() expects parameter 1 to be string, array given in
/makowonlinenew/wp-content/plugins/masterslider/includes/msp-functions.php
on line
371
Warning
: strncmp() expects parameter 1 to be string, array given in
/makowonlinenew/wp-content/plugins/masterslider/includes/lib/aq-resizer.php
on line
89
Warning
: strpos() expects parameter 1 to be string, array given in
/makowonlinenew/wp-content/plugins/masterslider/includes/lib/aq-resizer.php
on line
101
Warning
: strpos() expects parameter 1 to be string, array given in
/makowonlinenew/wp-content/plugins/masterslider/includes/msp-functions.php
on line
371
Warning
: strncmp() expects parameter 1 to be string, array given in
/makowonlinenew/wp-content/plugins/masterslider/includes/lib/aq-resizer.php
on line
89
Warning
: strpos() expects parameter 1 to be string, array given in
/makowonlinenew/wp-content/plugins/masterslider/includes/lib/aq-resizer.php
on line
101
Warning
: strpos() expects parameter 1 to be string, array given in
/makowonlinenew/wp-content/plugins/masterslider/includes/msp-functions.php
on line
371
Warning
: strncmp() expects parameter 1 to be string, array given in
/makowonlinenew/wp-content/plugins/masterslider/includes/lib/aq-resizer.php
on line
89
Warning
: strpos() expects parameter 1 to be string, array given in
/makowonlinenew/wp-content/plugins/masterslider/includes/lib/aq-resizer.php
on line
101
Warning
: strpos() expects parameter 1 to be string, array given in
/makowonlinenew/wp-content/plugins/masterslider/includes/msp-functions.php
on line
371
Warning
: strncmp() expects parameter 1 to be string, array given in
/makowonlinenew/wp-content/plugins/masterslider/includes/lib/aq-resizer.php
on line
89
Warning
: strpos() expects parameter 1 to be string, array given in
/makowonlinenew/wp-content/plugins/masterslider/includes/lib/aq-resizer.php
on line
101
Warning
: strpos() expects parameter 1 to be string, array given in
/makowonlinenew/wp-content/plugins/masterslider/includes/msp-functions.php
on line
371
Warning
: strncmp() expects parameter 1 to be string, array given in
/makowonlinenew/wp-content/plugins/masterslider/includes/lib/aq-resizer.php
on line
89
Warning
: strpos() expects parameter 1 to be string, array given in
/makowonlinenew/wp-content/plugins/masterslider/includes/lib/aq-resizer.php
on line
101
Warning
: strpos() expects parameter 1 to be string, array given in
/makowonlinenew/wp-content/plugins/masterslider/includes/msp-functions.php
on line
371
Warning
: strncmp() expects parameter 1 to be string, array given in
/makowonlinenew/wp-content/plugins/masterslider/includes/lib/aq-resizer.php
on line
89
Warning
: strpos() expects parameter 1 to be string, array given in
/makowonlinenew/wp-content/plugins/masterslider/includes/lib/aq-resizer.php
on line
101
Warning
: strpos() expects parameter 1 to be string, array given in
/makowonlinenew/wp-content/plugins/masterslider/includes/msp-functions.php
on line
371
Warning
: strncmp() expects parameter 1 to be string, array given in
/makowonlinenew/wp-content/plugins/masterslider/includes/lib/aq-resizer.php
on line
89
Warning
: strpos() expects parameter 1 to be string, array given in
/makowonlinenew/wp-content/plugins/masterslider/includes/lib/aq-resizer.php
on line
101
Warning
: strpos() expects parameter 1 to be string, array given in
/makowonlinenew/wp-content/plugins/masterslider/includes/msp-functions.php
on line
371
Warning
: strncmp() expects parameter 1 to be string, array given in
/makowonlinenew/wp-content/plugins/masterslider/includes/lib/aq-resizer.php
on line
89
Warning
: strpos() expects parameter 1 to be string, array given in
/makowonlinenew/wp-content/plugins/masterslider/includes/lib/aq-resizer.php
on line
101
Warning
: strpos() expects parameter 1 to be string, array given in
/makowonlinenew/wp-content/plugins/masterslider/includes/msp-functions.php
on line
371
Warning
: strncmp() expects parameter 1 to be string, array given in
/makowonlinenew/wp-content/plugins/masterslider/includes/lib/aq-resizer.php
on line
89
Warning
: strpos() expects parameter 1 to be string, array given in
/makowonlinenew/wp-content/plugins/masterslider/includes/lib/aq-resizer.php
on line
101
Warning
: strpos() expects parameter 1 to be string, array given in
/makowonlinenew/wp-content/plugins/masterslider/includes/msp-functions.php
on line
371
Warning
: strncmp() expects parameter 1 to be string, array given in
/makowonlinenew/wp-content/plugins/masterslider/includes/lib/aq-resizer.php
on line
89
Warning
: strpos() expects parameter 1 to be string, array given in
/makowonlinenew/wp-content/plugins/masterslider/includes/lib/aq-resizer.php
on line
101
Warning
: strpos() expects parameter 1 to be string, array given in
/makowonlinenew/wp-content/plugins/masterslider/includes/msp-functions.php
on line
371
Warning
: strncmp() expects parameter 1 to be string, array given in
/makowonlinenew/wp-content/plugins/masterslider/includes/lib/aq-resizer.php
on line
89
Warning
: strpos() expects parameter 1 to be string, array given in
/makowonlinenew/wp-content/plugins/masterslider/includes/lib/aq-resizer.php
on line
101
Warning
: strpos() expects parameter 1 to be string, array given in
/makowonlinenew/wp-content/plugins/masterslider/includes/msp-functions.php
on line
371
Warning
: strncmp() expects parameter 1 to be string, array given in
/makowonlinenew/wp-content/plugins/masterslider/includes/lib/aq-resizer.php
on line
89
Warning
: strpos() expects parameter 1 to be string, array given in
/makowonlinenew/wp-content/plugins/masterslider/includes/lib/aq-resizer.php
on line
101
Warning
: strpos() expects parameter 1 to be string, array given in
/makowonlinenew/wp-content/plugins/masterslider/includes/msp-functions.php
on line
371
Warning
: strncmp() expects parameter 1 to be string, array given in
/makowonlinenew/wp-content/plugins/masterslider/includes/lib/aq-resizer.php
on line
89
Warning
: strpos() expects parameter 1 to be string, array given in
/makowonlinenew/wp-content/plugins/masterslider/includes/lib/aq-resizer.php
on line
101
Warning
: strpos() expects parameter 1 to be string, array given in
/makowonlinenew/wp-content/plugins/masterslider/includes/msp-functions.php
on line
371
Warning
: strncmp() expects parameter 1 to be string, array given in
/makowonlinenew/wp-content/plugins/masterslider/includes/lib/aq-resizer.php
on line
89
Warning
: strpos() expects parameter 1 to be string, array given in
/makowonlinenew/wp-content/plugins/masterslider/includes/lib/aq-resizer.php
on line
101
Warning
: strpos() expects parameter 1 to be string, array given in
/makowonlinenew/wp-content/plugins/masterslider/includes/msp-functions.php
on line
371
Warning
: strncmp() expects parameter 1 to be string, array given in
/makowonlinenew/wp-content/plugins/masterslider/includes/lib/aq-resizer.php
on line
89
Warning
: strpos() expects parameter 1 to be string, array given in
/makowonlinenew/wp-content/plugins/masterslider/includes/lib/aq-resizer.php
on line
101
Warning
: strpos() expects parameter 1 to be string, array given in
/makowonlinenew/wp-content/plugins/masterslider/includes/msp-functions.php
on line
371
Warning
: strncmp() expects parameter 1 to be string, array given in
/makowonlinenew/wp-content/plugins/masterslider/includes/lib/aq-resizer.php
on line
89
Warning
: strpos() expects parameter 1 to be string, array given in
/makowonlinenew/wp-content/plugins/masterslider/includes/lib/aq-resizer.php
on line
101
Warning
: strpos() expects parameter 1 to be string, array given in
/makowonlinenew/wp-content/plugins/masterslider/includes/msp-functions.php
on line
371
Warning
: strncmp() expects parameter 1 to be string, array given in
/makowonlinenew/wp-content/plugins/masterslider/includes/lib/aq-resizer.php
on line
89
Warning
: strpos() expects parameter 1 to be string, array given in
/makowonlinenew/wp-content/plugins/masterslider/includes/lib/aq-resizer.php
on line
101
Warning
: strpos() expects parameter 1 to be string, array given in
/makowonlinenew/wp-content/plugins/masterslider/includes/msp-functions.php
on line
371
Warning
: strncmp() expects parameter 1 to be string, array given in
/makowonlinenew/wp-content/plugins/masterslider/includes/lib/aq-resizer.php
on line
89
Warning
: strpos() expects parameter 1 to be string, array given in
/makowonlinenew/wp-content/plugins/masterslider/includes/lib/aq-resizer.php
on line
101
Warning
: strpos() expects parameter 1 to be string, array given in
/makowonlinenew/wp-content/plugins/masterslider/includes/msp-functions.php
on line
371
Warning
: strncmp() expects parameter 1 to be string, array given in
/makowonlinenew/wp-content/plugins/masterslider/includes/lib/aq-resizer.php
on line
89
Warning
: strpos() expects parameter 1 to be string, array given in
/makowonlinenew/wp-content/plugins/masterslider/includes/lib/aq-resizer.php
on line
101
Warning
: strpos() expects parameter 1 to be string, array given in
/makowonlinenew/wp-content/plugins/masterslider/includes/msp-functions.php
on line
371
Warning
: strncmp() expects parameter 1 to be string, array given in
/makowonlinenew/wp-content/plugins/masterslider/includes/lib/aq-resizer.php
on line
89
Warning
: strpos() expects parameter 1 to be string, array given in
/makowonlinenew/wp-content/plugins/masterslider/includes/lib/aq-resizer.php
on line
101
Warning
: strpos() expects parameter 1 to be string, array given in
/makowonlinenew/wp-content/plugins/masterslider/includes/msp-functions.php
on line
371
Warning
: strncmp() expects parameter 1 to be string, array given in
/makowonlinenew/wp-content/plugins/masterslider/includes/lib/aq-resizer.php
on line
89
Warning
: strpos() expects parameter 1 to be string, array given in
/makowonlinenew/wp-content/plugins/masterslider/includes/lib/aq-resizer.php
on line
101
Warning
: strpos() expects parameter 1 to be string, array given in
/makowonlinenew/wp-content/plugins/masterslider/includes/msp-functions.php
on line
371
Warning
: strncmp() expects parameter 1 to be string, array given in
/makowonlinenew/wp-content/plugins/masterslider/includes/lib/aq-resizer.php
on line
89
Warning
: strpos() expects parameter 1 to be string, array given in
/makowonlinenew/wp-content/plugins/masterslider/includes/lib/aq-resizer.php
on line
101
Warning
: strpos() expects parameter 1 to be string, array given in
/makowonlinenew/wp-content/plugins/masterslider/includes/msp-functions.php
on line
371
Warning
: strncmp() expects parameter 1 to be string, array given in
/makowonlinenew/wp-content/plugins/masterslider/includes/lib/aq-resizer.php
on line
89
Warning
: strpos() expects parameter 1 to be string, array given in
/makowonlinenew/wp-content/plugins/masterslider/includes/lib/aq-resizer.php
on line
101
Warning
: strpos() expects parameter 1 to be string, array given in
/makowonlinenew/wp-content/plugins/masterslider/includes/msp-functions.php
on line
371
Warning
: strncmp() expects parameter 1 to be string, array given in
/makowonlinenew/wp-content/plugins/masterslider/includes/lib/aq-resizer.php
on line
89
Warning
: strpos() expects parameter 1 to be string, array given in
/makowonlinenew/wp-content/plugins/masterslider/includes/lib/aq-resizer.php
on line
101
Warning
: strpos() expects parameter 1 to be string, array given in
/makowonlinenew/wp-content/plugins/masterslider/includes/msp-functions.php
on line
371
Warning
: strncmp() expects parameter 1 to be string, array given in
/makowonlinenew/wp-content/plugins/masterslider/includes/lib/aq-resizer.php
on line
89
Warning
: strpos() expects parameter 1 to be string, array given in
/makowonlinenew/wp-content/plugins/masterslider/includes/lib/aq-resizer.php
on line
101
Warning
: strpos() expects parameter 1 to be string, array given in
/makowonlinenew/wp-content/plugins/masterslider/includes/msp-functions.php
on line
371
Warning
: strncmp() expects parameter 1 to be string, array given in
/makowonlinenew/wp-content/plugins/masterslider/includes/lib/aq-resizer.php
on line
89
Warning
: strpos() expects parameter 1 to be string, array given in
/makowonlinenew/wp-content/plugins/masterslider/includes/lib/aq-resizer.php
on line
101
Warning
: strpos() expects parameter 1 to be string, array given in
/makowonlinenew/wp-content/plugins/masterslider/includes/msp-functions.php
on line
371
Warning
: strncmp() expects parameter 1 to be string, array given in
/makowonlinenew/wp-content/plugins/masterslider/includes/lib/aq-resizer.php
on line
89
Warning
: strpos() expects parameter 1 to be string, array given in
/makowonlinenew/wp-content/plugins/masterslider/includes/lib/aq-resizer.php
on line
101
Warning
: strpos() expects parameter 1 to be string, array given in
/makowonlinenew/wp-content/plugins/masterslider/includes/msp-functions.php
on line
371
Warning
: strncmp() expects parameter 1 to be string, array given in
/makowonlinenew/wp-content/plugins/masterslider/includes/lib/aq-resizer.php
on line
89
Warning
: strpos() expects parameter 1 to be string, array given in
/makowonlinenew/wp-content/plugins/masterslider/includes/lib/aq-resizer.php
on line
101
Warning
: strpos() expects parameter 1 to be string, array given in
/makowonlinenew/wp-content/plugins/masterslider/includes/msp-functions.php
on line
371
Warning
: strncmp() expects parameter 1 to be string, array given in
/makowonlinenew/wp-content/plugins/masterslider/includes/lib/aq-resizer.php
on line
89
Warning
: strpos() expects parameter 1 to be string, array given in
/makowonlinenew/wp-content/plugins/masterslider/includes/lib/aq-resizer.php
on line
101
Warning
: strpos() expects parameter 1 to be string, array given in
/makowonlinenew/wp-content/plugins/masterslider/includes/msp-functions.php
on line
371
Warning
: strncmp() expects parameter 1 to be string, array given in
/makowonlinenew/wp-content/plugins/masterslider/includes/lib/aq-resizer.php
on line
89
Warning
: strpos() expects parameter 1 to be string, array given in
/makowonlinenew/wp-content/plugins/masterslider/includes/lib/aq-resizer.php
on line
101
Warning
: strpos() expects parameter 1 to be string, array given in
/makowonlinenew/wp-content/plugins/masterslider/includes/msp-functions.php
on line
371
Warning
: strncmp() expects parameter 1 to be string, array given in
/makowonlinenew/wp-content/plugins/masterslider/includes/lib/aq-resizer.php
on line
89
Warning
: strpos() expects parameter 1 to be string, array given in
/makowonlinenew/wp-content/plugins/masterslider/includes/lib/aq-resizer.php
on line
101
Warning
: strpos() expects parameter 1 to be string, array given in
/makowonlinenew/wp-content/plugins/masterslider/includes/msp-functions.php
on line
371
Warning
: strncmp() expects parameter 1 to be string, array given in
/makowonlinenew/wp-content/plugins/masterslider/includes/lib/aq-resizer.php
on line
89
Warning
: strpos() expects parameter 1 to be string, array given in
/makowonlinenew/wp-content/plugins/masterslider/includes/lib/aq-resizer.php
on line
101
Warning
: strpos() expects parameter 1 to be string, array given in
/makowonlinenew/wp-content/plugins/masterslider/includes/msp-functions.php
on line
371
Od Mszy św. w kościele farnym rozpoczęły się obchody jubileuszu 100-lecia powołania do życia Szkoły Podstawowej nr 1 w Makowie, zwanej powszechnie Jedynką.
Nabożeństwu, w którym uczestniczyli nauczyciele, uczniowie, władze samorządowe i liczni absolwenci Jedynki,  przewodniczył przedstawiciel biskupa, ks. infułat prof. dr hab. Wojciech Góralski. W swoim kazaniu powiedział on m.in.:
–  Każdy znaczący jubileusz stanowi okazję do spojrzenia w przeszłość. Okazania wdzięczności a jednocześnie refleksji skierowanej ku przyszłości. Obchodząc jubileusz 100-lecia Szkoły Podstawowej nr 1 w Makowie Mazowieckim, pragniemy podziękować przede wszystkim Bogu i czynimy to poprzez tę Eucharystie za powołanie do życia tej zasłużonej placówki oświatowej. Stało się to na podstawie decyzji wydanej przez inspektora szkolnego dla powiatu pułtuskiego i makowskiego w dniu 25 października 1918 roku. Powstanie szkoły u progu odzyskania niepodległości jest bardzo wymowne. Świadczy o głębokiej mądrości ale i potrzebie. Mądrości założyciela tej szkoły Jana Zglińskiego, pierwszego jej kierownika. Pierwsza akademia szkolna na rynku w Makowie w dniu 10 listopada 1918 roku była swoista demonstracją ludności miasta i okolic. Był to zwiastun i zarazem symbol odradzającej się po 123. latach wolnej Ojczyzny. Modlitewną pamięcią w tej Eucharystii ogarniamy liczne pokolenia nauczycieli, pracowników administracji oraz uczniów. Kierując wzrok ku przeszłości,  należy uświadomić sobie, że nowo powstająca szkoła przeżywała różne koleje losu, nie miała swojej siedziby, borykała się z różnymi problemami. Po mrocznym okresie okupacji hitlerowskiej szybko dźwignęła się z poniesionych strat, by nadal służyć lokalnej społeczności. Dużym osiągnieciem było oddanie w 1958 roku nowego gmachu.  Dużym sukcesem ostatnich lat było obronienie tej placówki przed próba jej likwidacji. Patrząc w przeszłość, wychowankowie wspominają spędzone w niej beztroskie lata, wspominają swoich kolegów i koleżanki a przede wszystkim nauczycieli. Przeżywają na pewno radość i chwile nostalgii. Każda szkoła ma swojego patrona. Po drugiej wojnie światowej, patronem waszej szkoły został wybitny polski poeta Władysław Broniewski. Postać bardzo złożona, skomplikowana. Legionista, uczestnik wojny polsko-bolszewickiej, więzień sowieckiej Łubianki, żołnierz Armii Andersa, hołubiony przez władzę ludowa, której nie zawsze dawał się zwieść i ulec. Wielki patriota, który nie bal się odmówić Bierutowi ułożenia słów do nowego hymnu.  Niech miłosierny Jezus przyjmie go do swojej chwały.
– Sięgając do przeszłości – mówił dalej ks. infułat – nie należy się na niej zatrzymywać, wszak dostojna Jubilatka ma nadal pełnić swoją misję. Jak zapisano na Soborze Watykańskim, szkoła mocą swojego posłannictwa kształtuje władze umysłowe, rozwija zdolności wydawania prawidłowych sądów, wprowadza w dziedzictwo kultury tworzonej przez przeszłe pokolenia, kształci zmysł wartości, przygotowuje do życia zawodowego, sprzyja dyspozycjom wzajemnego zrozumienia się, stwarzając przyjazne współżycie wśród wychowanków, różniących się charakterem czy pochodzeniem. Jak z tego wynika, zadaniem szkoły jest nauczanie i wychowanie. Jak mówił Jan Paweł II do nauczycieli – przyszłość należy już teraz tworzyć, trzeba mieć przed oczyma całą tradycje narodu, społeczeństwa i państwa. Szkoła kształci zmysł wartości, jak powiedział święty papież. Bo młody człowiek jest wrażliwy na prawdę, sprawiedliwość, piękno. Młody człowiek szukając prawdziwych wartości, ceni tych ludzi, którzy według nich żyją. Któż z nas nie miał w swoim życiu takiego kapłana, nauczyciela, profesora, który umiał odsłonić świat wartości i wzbudzić dla niego trwały entuzjazm., czy nawet nadać trwały kierunek życiu. Przekazywanie wiedzy odbywa się za pomocą lekcji, przy czym uczeń powinien współpracować z nauczycielem, przyswajając sobie wiedzę przekazywana przez nauczyciela. Niewątpliwie trudniejsze jest zadanie wychowawcze. Chodzi o wychowywanie do wartości. Takich jak poszanowanie godności ludzkiej, religia, uczciwość, przyzwoitość, szczerość, prawdomówność, rzetelność, sprawiedliwość, odpowiedzialność, szacunek dla innego człowieka, szacunek dla języka, kultury oraz tradycji narodowej, doskonalenie własnej osoby, kierowanie się własnym sumieniem, niesienie pomocy potrzebującym, umiejętność współżycia w rodzinie i społeczności.  Wszystko to jest zawarte w powiedzeniu papieża Polaka, wygłoszonym w 1980 roku. W wychowaniu chodzi o to by stale stawać się prawdziwym człowiekiem. O to, żeby bardziej był ten człowiek a nie tylko że będzie więcej miał. Żeby nie tylko był tym drugim, ale dla drugiego człowieka.
Na zakończenie swojego wystąpienia ks. infułat zacytował napisany w czasie ostatniej wojny w Palestynie fragment wiersza patrona szkoły, Władysława Broniewskiego – "Bezlitośnie mijają dni, miesiące, lata, może się tylko śni inna część świata". – Niech ta strofa uświadomi nam wszystkim jak szybko mijają lata. Niech zatem od czasu do czasu, przyśni się nam tamta część świata, do której wszyscy zmierzamy. Tamtą częścią świata jest Niebo powiedział na zakończenie ks. prof. Wojciech Góralski.
Po Mszy św. uczestnicy nabożeństwa wyremontowaną kładką przez turbinę przeszli z kościoła do Jedynki. Na czele, zgodnie z protokołem,  szedł poczet sztandarowy szkoły.
Odsłonięcie pamiątkowego obelisku i tablicy
Następnie odbyła się uroczystość odsłonięcia i poświęcenia pamiątkowego kamienia z tablicą, upamiętniającą jubileusz szkoły. Poświęcenia dokonał ks. prałat Stanisław Dziekan. Fundatorem obelisku jest dawny absolwent Jedynki, Jan Rutkowski. W swoim krótki wystąpieniu po odsłonięciu pomnika, podzielił się on z zebranymi wspomnieniami, związanymi ze szkołą oraz życiowym przemyśleniem: – Szkoła podstawowa to początek edukacji – powiedział Jan Rutkowski. – Stanowi podwalinę pod przyszłe życie. Na tym terenie 63 lata temu rozpoczynałem swoją edukację, w nieistniejącym już budynku murowanym,. W pierwszej klasie ,moją wychowawczynią była niezapomniana pani Danuta Wolska. Wspomnę również mojego wychowawcę z ostatnich lat, Adama Siejkę, bardzo zasadniczego, bardzo wymagającego. Tę szkołę, ten budynek pomagali budować mieszkańcy miasta i okolic. Pamiętam jak woziliśmy furmankami cegłę z Węgrzynowa zaprzęgami konnymi mojego ojca. No ale na wspomnienia mamy dzisiaj dużo czasu, jutro też. Na zakończenie – zwrócił się do zgromadzonych Jan Rutkowski – chcę wypowiedzieć moje osobiste motto, związane między innymi z tym obeliskiem, a także z moim już siedemdziesięcioletnim życiem. "Spieszmy się pozostawiać po sobie coś trwałego, bo zbyt szybko odchodzimy. Dbajmy, by ślady naszego życia pozostawały w tradycji pokoleń".
Następnie uczestnicy uroczystości jubileuszowych przeszli do hallu szkoły, gdzie pani dyrektor Anna Kamińska i burmistrz Makowa, absolwent szkoły, Tadeusz Ciak odkłonili pamiątkową tablicę, upamiętniającą jubileusz. Poświęcił ją ks. prałat Stanisław Dziekan, a Miejska Orkiestra Dęta pod dyrekcją Andrzeja Jednoroga podkreśliła wagę chwili wspaniałymi fanfarami. Obecna na uroczystości sędziwa córka Władysława Broniewskiego, Maria Broniewska-Pijanowska, nie kryła wzruszenia. – Myślę, że Broniewski byłby dumny, wzruszony i szczęśliwy, że w tak pięknym miejscu jest tak wspaniałą szkoła – powiedziała córka poety. – Tradycję się przenosi z pokolenia na pokolenie. A ja was wszystkich proszę, abyście pamiętali o tym, że Broniewski pisał wspaniałe wiersze o Mazowszu. Nie odrzucajcie tej poezji! – zaapelowała Maria Broniewska-Pijanowska. – Wczytajcie się w nią. On bardzo kochał Ojczyznę i był naprawdę bardzo szlachetnym człowiekiem. Myślał o tym żeby była sprawiedliwość na świecie, żeby ludzie byli wolni, żeby było sprawiedliwie i dobrze. Życzę wam wszystkim dużo zdrowia i pogody ducha – zakończyła swoje wystąpienie córka patrona szkoły.
Goście i sponsorzy uroczystości jubileuszowych
Z kronikarskiego obowiązku wymieniamy gości jubileuszowych uroczystości, w takiej kolejności, w jakiej zostali powitani przez dyrektor Annę Kamińską.
Rafał Romanowski – podsekretarz stanu w Ministerstwie Rolnictwa i Rozwoju Wsi, Bożena Kneć  – starszy wizytator delegatury Kuratorium Oświaty w Ostrołęce, Mirosław Augustyniak – radny sejmiku mazowieckiego, Zbigniew Deptuła – starosta powiatu makowskiego, Dariusz Wierzbicki – wicestarosta powiatu makowskiego, Tadeusz Ciak – burmistrz Makowa Mazowieckiego, Jerzy Dąbrowski – przewodniczący Rady Miejskiej w Makowie Maz., Aneta Dąbrowska- wiceburmistrz Makowa Maz., Arkadiusz Dobrzyński – przewodniczący komisji oświatowej, Wojciech Góralski – ksiądz infułat, profesor, Józef Śliwka- ksiądz prałat, Stanisław Dziekan – ksiądz kanonik, proboszcz parafii pw. Bożego Ciała, Arnold Grossman – wójt gminy Szelków, Mariusz Kukawka – zastępca wójta gminy Karniewo, Jerzy Szymborski – emerytowany dyrektor Jedynki, Marianna Dźwigacz – dyrektor szkoły w poprzednich latach, Maria Broniewska-Pijanowska – córka poety, patrona szkoły, Eliza Czapska – dyrektor Muzeum Władysława Broniewskiego w Warszawie, przedstawiciele związków zawodowych, komendanci straży pożarnej , policji, hufca ZHP, Miejska Orkiestra Dęta, dyrektorzy placówek działających na rzecz kultury, oświaty i pomocy społecznej, prezesi makowskich stowarzyszeń, spółek i zarządów, byli i obecni pracownicy Urzędu Miasta, Władysława Karpińska – emerytka, najstarsza nauczycielka Jedynki, emerytowani nauczyciele Jedynki,  byli pracownicy szkoły, przyjaciele, absolwenci i sympatycy Jedynki, przedstawiciele mediów: TVP3, TO, TC, makowonline, Gość Niedzielny.
Sponsorami uroczystości jubileuszowych byli: Jan Rutkowski, Tadeusz Ciak, Łukasz Kozłowski, Zbigniew Polak, Zenon Urbanowski, państwo Bednarowscy , państwo Jelińscy, Dariusz Tyjewski, Andrzej Wiewiórkowski, Sławomir i Wiesław Załęscy,  Andrzej Banaszek, Marek Dobrzyński, Marek Sarnowski, Zdzisław Paliński, Grażyna Bednarczyk, Stanisław Majkowski, Janusz i Joanna Rawa, Zbigniew Bański, Paweł Żbikowski, Rafał Barański, Paweł Pomaski, Małgorzata Biedrzycka, Zbigniew Deptuła, Cezary Kołodziejski, Robert Pawlak,  Beata Żebrowska, Katarzyna i Łukasz Ciok, Sylwia i Tomasz Słoniewscy, Emil Halinowski, Krzysztof  Olkowski, Piotr Sołtysiński, Marek Jaroszewski, Marcin Kucharski, Elwira Małkowska, Agnieszka i Jacek Olszewscy, Dariusz Bojarski, Mariusz Tyburzec, Jolanta Cienkowska, Miłosz Pomorski, państwo Chrzanowscy, Ewelina Białobrzeska, Patrycja Głowacka, Ewa i Mirosław Siemek, Ewa Łojewska, Wojciech Kamiński, Waldemar Pietraczyk, Wojciech Kozłowski, Janusz i Małgorzata Bonisławscy, Barbara Sobczak, Marcin Bryl, państwo Żbikowscy, Marek Dobrzyński, Rafał Romanowski i inni ofiarodawcy, którzy życzyli pozostać anonimowi.
Niebawem zamieścimy filmy, zdjęcia, nagrania dźwiękowe i relację z dalszej części obchodów jubileuszowych, które trwają także dziś (26.05.2018).